Network Administrator / Engineer
InfoStream is looking for our next superstar!
If you want to work for a firm that has insanely loyal clients who are fantastic to work with…
If you want to work with a firm that appreciates loyalty and pays it back many times over...
If you want a place that is fun and flexible…
...you may be who we are looking for!
Duties:
This position will include the following duties at a minimum:
Setting up new, or migrating existing, servers.
Designing and engineering unique IT solutions, and then implementing them.
Improving and maintaining cybersecurity.
Troubleshooting; servers, desktops, wifi, firewalls, cloud solution and infrastructure.
Explaining solutions and ideas that will save our clients' money, time, and make their lives easier.
Handling remote customer support requests.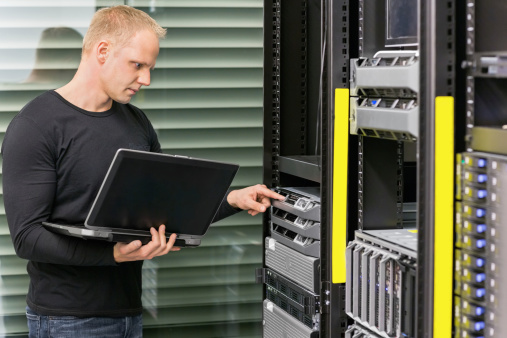 Experience:
You should have at least 5 years of experience working in IT and, ideally, have your MCSE or equivalent.
Why work with InfoStream?
Loyalty - We want YOU happy. We want you to stay long-term and be a key player in the firm and with our fantastic clients.
Fun Projects - We do a lot of fantastic projects with exciting technology. Everything from the small and unusual to the big, impressive cool stuff.
Fun Place - Some days you work from home, other times at clients. We have adventure days and go out on a boat, go drive on a racetrack, go to a festival or whatever else to bond and celebrate any particular accomplishment
Appreciated - We recognize that we have a dream team. That means you are appreciated and recognized for your efforts.
The Clients - We are VERY picky about the clients we work with but, because of that, we have AMAZING, brag-worthy, awesome clients! We get to work with the best people who are astonishingly loyal and appreciative. It's not unusual to go home glowing in appreciation. It's also astonishing how much you end up caring for and wanting to help our clients!
What We Are Looking For:
The BIG question: Are you the one other "experts" come to when they are stuck? Are you the "big guns" when no one else can figure something out?
Experience with most of the following:
Setting up production servers from scratch
Migrating production servers
Disaster recovery from bare metal
Office 365
Firewalls
Security
Desktop deployments, troubleshooting, etc
Enterprise WiFi Systems
Virtualization / Hyper-V replica
At the same time, the person doesn't mind doing the little things - whether a client wants us to design an elaborate server failover solution or if they want us to drag printers around an office.
We want someone who is not just amazing with computers and networks but great with the clients. A person with great communication skills who can give clients the "concierge" experience. Someone who presents themselves as extremely professional, both in appearance and attitude.
It really is a dream team and everyone has each others backs so the person we are looking for is always looking to jump in and help out or backup the other team members just as they can rest assured we are there for them as well! Someone who can be the hero!
Additional information:
Compensation is dependent upon experience and is higher than market standards. Plus, we try to throw in perks and make things fun.
Apply by sending your resume via email (only) to [email protected]. Be sure to tell me why you think you are a good fit. Also, be sure to put "Network Engineer" in the subject line so you can escape the spam filter.
Please do NOT call.
Thank you for taking the time to read this!