Free Full Network Audit and Security Scan!
We will come to your office and do a "deep" scan of your entire network using a high end analysis tool. In addition, we manually go through a unique system that we have developed over 15 years to make sure everything is healthy!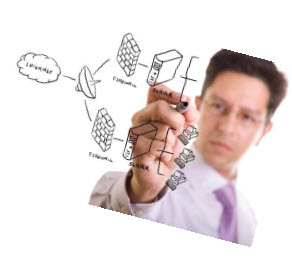 Find Issues BEFORE a crisis!
We get "that" call all too often. The firm that thought everything was just fine right up until the big disaster. They are panicking, they are desperate and they are out of options. Had they just checked a few things or even just asked a few questions, it would easily have been avoided. Our free checklist can help head off such a scenario.
Not sure if your computer firm has all the bases covered?
Could your staff be forgetting something critical?
If there was a fire tonight, would you be ready?
Is someone tampering with your data? Are you SURE?
Just fill out the information below and we will contact you to arrange for your free full network audit and security scan. No one will call you!
Thank You and we hope the checklist saves your day. Please let us know if you find anything interesting or if you have a great story to share on how this helped you!