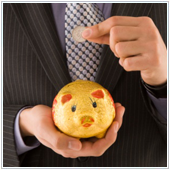 The technology industry is vast and complex, and within it are numerous programs and software with different uses and benefits. So it stands to reason that there exists at least one program that can make your business actions, run more smoothly. The only trouble is finding out which program really suits your company, and then finding out how to integrate it into the day-to-day running of your business. But with the help of the professionals at InfoStream, you'll soon have an IT solution to make your working life easier, more secure and more up-to-date. The staff here know the tech industry inside-out and have created IT setups for companies within a varied range of sectors, including (but not limited to): accounting & financial, architectural & engineering, legal, manufacturing, not-for-profit & charitable, real estate, educational, construction, and professional.
By getting in touch with InfoStream you can talk to an IT consultant, who'll find out exactly what you're looking for, and once they've created an individual solution for your business, they'll show you how to use it, how to keep it updated and how it'll help your company's efficiency and quality of work.
InfoStream are an IT services business, serving West Palm Beach, Jupiter and Lake Worth and are the proud business partners of several of the world's and technology industry's best-known companies, including: Cisco, Dell, GFI, Microsoft and Trend, amongst many others.
From their website at www.infostream.cc, you can request a free Full Network Audit and Security Scan and a free Critical Health Checklist, which both let you know where any vulnerabilities in your computer network lie and what improvements can be made to ensure that your network is secure from threat or unforeseen circumstances. InfoStream can then follow up these free audits with their very professional and experienced, yet inexpensive IT consultant service to implement the changes that'll make your business run more smoothly.
Not only can InfoStream create a technology solution that's tailored to your business, they also offer other IT services, such as repairing your hardware, maintaining your business network, recovering systems and networks, providing a Cloud network and storage facilities, outsourcing your IT department and even getting your business up to PCI-compliant standards.
Should you need technical support, simply give them a call and they can talk you through solutions, or alternatively you can download remote support, all from their website.
To get in touch with the staff at InfoStream directly, call them on (561) 968-0046 or fill out the 'Contact' form online. You can also sign up for a free email newsletter from the website.
With an IT solution that works for your business, that does exactly what you need and want, you'll be able to watch as your company flourishes and runs smoothly and efficiently. InfoStream is the IT services business that can create that set-up for you.