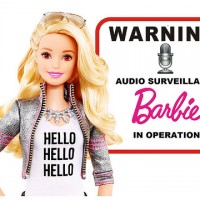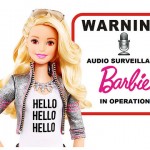 It's the heart of the shopping season and there is a new security threat out.  Hackable gifts, toys and tech.
InfoStream CEO Alan Crowetz was interviewed on WPTV, NBC channel 5 about this surprising concern.  There are cases of kids toys being used to steal pictures, intercept children's texts and even listen in on them at home.
Toy and gadget companies are great at coming up with clever  products but security is generally not their forte so huge problems arise.  At a minimum, identify what you have and what it collects.   It might not be so obvious.  That exercise device on your wrist may be able to tell where you are, when you leave the house, when you get back, how often you are out and of course your level of fitness.   The Barbie your child has that they can talk to and it learns may be sending voice snippets across the internet and tracking who knows what as it learns about your child.
To read more, see the story on the interview here:  http://www.wptv.com/news/region-c-palm-beach-county/protecting-your-personal-information-most-hackable-gifts-toys-this-holiday-season