Tried and True Hacks to Boost your
Ransomware Resilience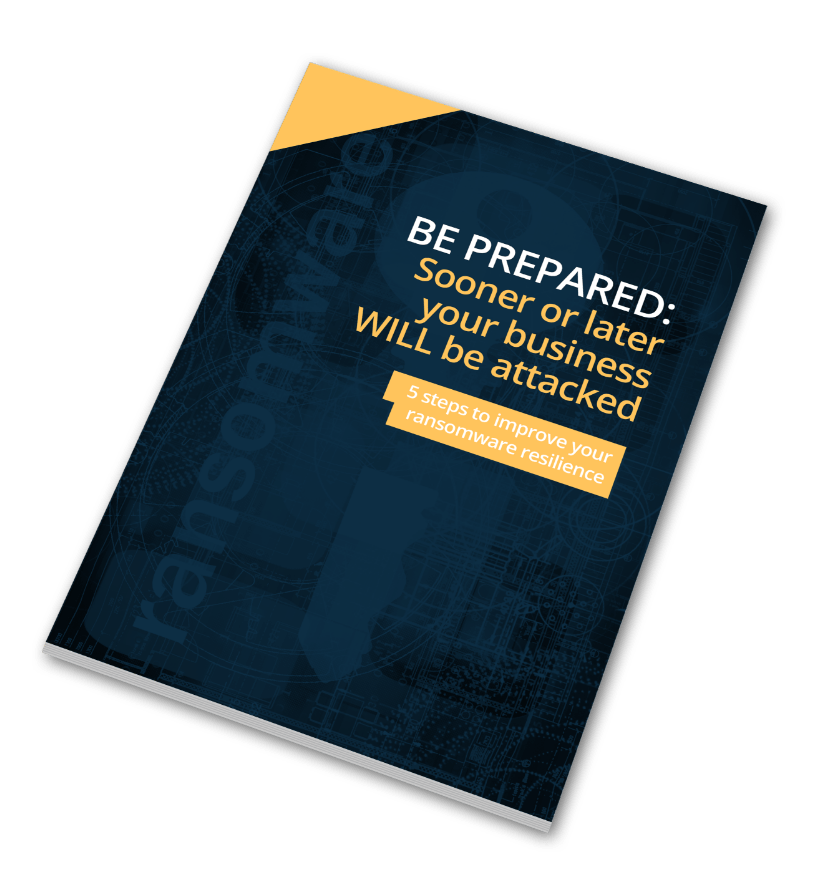 Ransomware attacks are now a matter of when, not if, for modern businesses. Regardless of the size or industry of your organization, the day where cybercriminals got ahold of your entire database and demanded an exorbitant amount of ransom in Bitcoin, could be just around the corner. Many companies go out of business for good after paying the hackers and they still don't regain access to their data. Prevent your business from such a catastrophe by reading our FREE, practical guide, 5 Steps to Improve Your Ransomware Resilience.
Taking the first step toward a more secure IT
environment is super easy
Simply complete the form to download your copy. No strings attached.