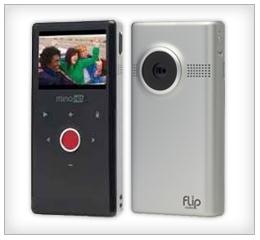 We just gave away three FREE Flip/Cisco High Definition Pocket Video cameras. Congratulations to Chris Rapp a Senior System Administrator with the Atlantic Undersea Test and Evaluation Center, Michelle Sordelet an accountant at Palm Beach Tax and Financial, and a winner that wishes to remain anonymous!
That was so much fun; we're giving away at least one more! And the odds are very good you could win one!
Anyone referring someone to us before February 28, that becomes a client, will be entered to win. Even if you don't win a camera, we will still make it worth your while!
Very fun, high definition, pocket sized camera and you have a fantastic chance of winning! Good luck!