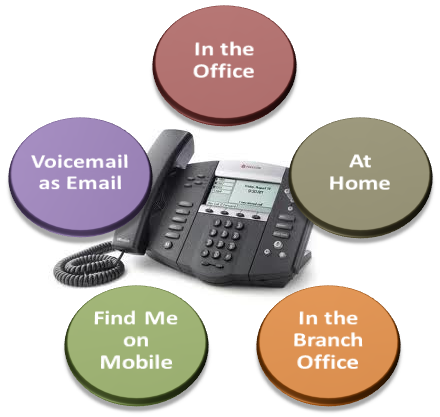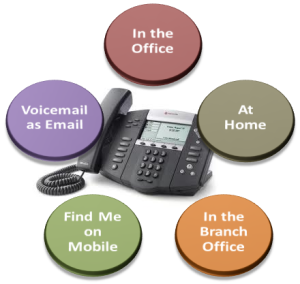 I've seen the coolest thing!!
I know you have heard of VoIP phone service and you are starting to hear "Cloud" everywhere. A partner of ours recently started deploying the coolest VoIP phone systems hosted in the cloud.
It lets your workers become mobile and brings your mobile and remote workers together, lets your employees use their own iPad, mobile phone or laptop for voice calls from anywhere they have internet access and of course your office workers get beautiful desktop phone that work together with their mobile devices.
If ANY of the following apply to you, you REALLY should give me a call!
Your phone system is tired.
Your phone system lease is coming due.
You are opening a new office or moving.
You would like to see reports on your team's daily calls.
Your remote workers seem to be disconnected from the company.
You are wondering if you will be around after the next big storm.
You have a SalesForce "like" product and you want your people to dial from within it.
Your marketing department wants to record calls to make sure people are saying the right things to prospects.
Incredibly easy to implement, ridiculously cool and seriously productive. Be sure to SAVE this! Call me if I can help. Had to share!