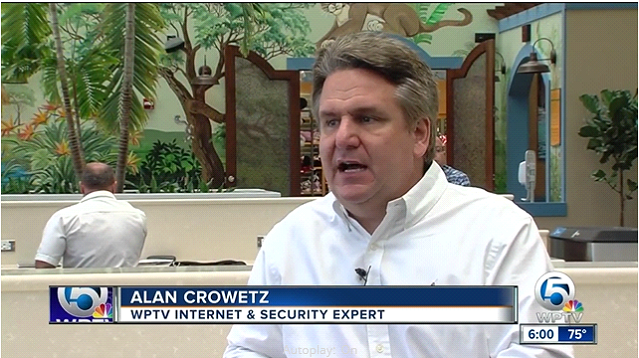 Absolutely NOTHING should distract you from protecting your personal information.
We've just had Thanksgiving week and that means one thing for sure: people were distracted.
Priorities like traveling, buying the turkey, and tackling Black Friday may put protecting one's personal data on a back burner. However, experts are warning about the potential dangers of logging on to public WiFi.
"The season is a ripe time for something else to be slipped in there with all the bells and whistles, and take advantage" says Alan Crowetz, WPTV Internet and Security Expert.
Like most people, you probably use your smartphone to help you pass away the time at airports, especially during the busy holiday travel rush or at shopping malls.
Alan says you should be very careful when using public WiFi at malls, stores, airports, and even some hotels.
He warns that the bad guys know just how distracted you can be when traveling to new locations or places and they're also aware that you are likely to be trying to try to seize an amazing Black Friday online sale while sitting at airports.
Alan says it's fine if you need to use your phone for benign things like getting directions or locating a restaurant. That's all ok.
However, he says "Don't use public WiFi for any kind of financial transaction, anything involving a password, any kind of secure email." He went on to say "Do not use public WiFi. You should go and find a safer spot."
So, what is the safe way? What can you do? Alan says use a personal hot spot, and you can't do that, then just wait till you get to a more secure location.