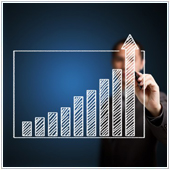 In the fast-paced, modern world in which we now live, businesses have to keep up with technology simply to stay afloat. They need to make sure they have the latest website designs, the latest software and the most robust security software and procedures available on the market, and there's so much variety that it's hard to figure out what your business really needs and what will just clog up your processes and reduce your efficiency, as there are so many programs out there offering options for which you have no need. The companies that figure out what is more beneficial to them and their customers, are the companies that beat their competition and rise above the rest. But it's hard to know what you should be looking for from your software and devices, and that's why InfoStream are offering expert advice and assessments to businesses in the Lake Worth, Jupiter and West Palm Beach areas.
InfoStream are a business IT services provider who have worked alongside some superstars of the technology industry, including Microsoft, Dell, Trend, Cisco and GFI, so they know exactly how the industry changes and evolves, and they've learnt from some of the best so that they can bring the best value and advice to their customers. They don't just help customers within the IT sector either; InfoStream extend their services to businesses from a wide range of industries, including (but not limited to): accounting & finance, architectural & engineering, legal, manufacturing, not-for-profit & charitable, real estate, education and construction.
Computer support comes from InfoStream in various forms; as well as the consultations with technology professionals (which are free!), you can get them to repair your laptops, pcs and other hardware, or you can enlist their highly-trained staff to maintain or recover your computer networking systems, so that your business can continue to run smoothly. Additionally, InfoStream offer IT department outsourcing (should you prefer to leave your network in the hands of the professionals), Cloud networking and storage (so that your valuable data can be kept safe, away from the harm of fires, intruders or any other unexpected incident) and they'll also make your company completely PCI-compliant, giving your valued customers another reason to buy from you rather than from your competitors. You can even enlist the knowledgeable staff at InfoStream to train yours so that they know how to make the most of your new software set-up.
You can take your first step towards future-proofing your company by requesting a free Full Network Audit & Security Scan and a free Critical Health Checklist from InfoStream's website, at www.infostream.cc. On the website you can also sign up for a free email newsletter, so that you can get all of the latest tech industry developments delivered straight into your inbox, or you can call them up and get talking to one of their helpful advisers on (561) 968-0046, who can also provide you with technical support, should you need it.