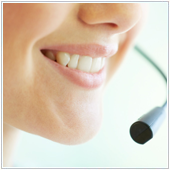 Computer programs and networks are always improving and changing, but whilst we often check out the market for alternatives when we're buying a new car, for example, we hardly ever think to reassess the market options when it comes to computer software, despite the fact that technology improves and changes nowadays faster than for anything else we own. But knowing what the differences are between programs and how those differences can benefit us is a challenge, especially with the jargon used and the seemingly endless list of things modern software can do, which is why InfoStream offer IT consultations to help you make the most of your technology and to make sure you're up-to-date and fully protected from the latest threats.
InfoStream are an IT consulting company who provide computer support to businesses throughout Palm Beach, North Palm Beach and Palm Beach Gardens. They've worked with companies in every sector of the market you could imagine, including the architecture & engineering, accounting & financial, legal, manufacturing, not-for-profit & charitable, real estate, education, construction and professional sectors, so they're experienced in making technology work for countless businesses, each with a unique need from their computer network.
You know you can trust InfoStream with your company, as they boast business partnerships with some of the technology industry leaders, such as Microsoft, Dell, GFI, Trend and Cisco, which means that they've seen the best tech companies in action, have learnt from them and can bring industry-leading knowledge to your business.
Once you've had your free consultation with a technology professional, you'll be shown the ways in which you can improve the security, efficiency and working-capacity of your company, so that your customers can get the most out of what you offer them.
InfoStream also offer IT professional services, such as PC and laptop repairs, care, maintenance and recovery of systems and networks, auditing, a PCI compliance service, IT department outsourcing and also a Cloud network and storage system, which will help protect your company's data from intruders, fires and other unforeseen disasters. InfoStream also offer free Full Network Audits & Security Scans and free Critical Health Checklists, which identify any areas where your company's computer network is vulnerable and which tell you what you can do to improve your system.
You can call InfoStream on (561) 968-0046 to get advice and general technical support instantly from one of their highly-trained staff, or you can alternatively download remote support from their website.
For more information on the company, their promotions and their vast expertise and background in the tech industry, visit InfoStream's website at www.infostream.cc. From here you can also sign up to a free email newsletter, which sends all of the important news from the tech industry and how it will affect your business, directly to your inbox so that you don't have to go looking for it.