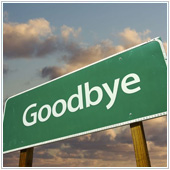 In other news that is quite frankly, devastating, we regret to announce, that Javier is leaving us and relocating to Dallas Fort Worth. You have experienced his excellent skills and he has certainly solved many an "unsolvable" situation. We are devastated to see him go and wish him only the best of luck in Texas. It has been both a pleasure and an honor for us all to have worked with him.
"Javier is simply irreplaceable. He is not just an incredibly talented engineer; he understands business needs, how to simplify and streamline complicated projects and he relates and cares about clients far more than they might guess. He's a friend and colleague and we expect huge success in his future." - Alan D. Crowetz, MBA, MCSE, CEO of InfoStream
Everyone is working hard so that clients will have a flawless transition. We will continue to give every client the same level of service and support they have come to expect of us, if not more!
"The past three years at InfoStream have been an amazing experience. The team I work with is amazing and the sense of commitment we all have for our clients is one to envy by any firm. It has been a pleasure working with Alan, David, and Toffi (in no particular order!) over the years. I have learned (and hopefully contributed!) a good bit over my tenure here and I will remember InfoStream as a great stop in this adventure we call a career. Our clients are amazing and I will miss working with them on a regular basis; I am proud to call so many of our clients friends. I am relocating to the Dallas / Fort Worth area to pursue an opportunity in the next chapter of my career, and I wish InfoStream and all our clients nothing but the best and continued success." - Javier Trilla, MCSA, MCTS
This means we are now aggressively searching for another engineer to take Javier's place on the team but not replace him – we can't replace the irreplaceable. We hope to move quickly on this and get someone on board and up to speed. However, to say we are particular about this (and picky! and deliberate! and set extremely high standards!) would be a huge understatement! We ONLY want the best of the best. We don't ever settle for amazing talent but not perfect – we just start the process all over again. We firmly believe that our success is based on only hiring the very best staff and only working with the very best clients!
As always, should you have ANY comments, suggestions, ideas or feedback we would GREATLY value them! It really is all about YOU!