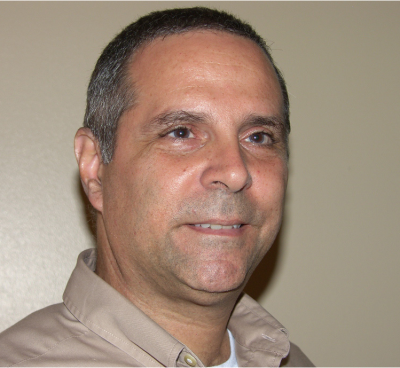 We have been searching long and hard to find the best of the best to join our elite team of network engineers. Someone who knows how to balance top level skill with top level client service. We have received floods of applicants and have gone through several full waves of testing, interviews and evaluations only to start all over again several times. Our painstakingly rigorous (some might say torturous) selection process has finally brought Luis Debs to join us.
Luis began his IT career back in the days of the IBM PC, and has hands on experience in the industry as it has grown over the years. The latest addition to our Ninja Team brings with him, more than 30 years of field experience in many IT technologies including installation/migration of Microsoft based servers and clustering, installation of 10GB backbones, SAN fiber installations, etc. He is the top level engineer other engineers turn to when they are stuck.
Over his years in the industry, Luis has learned to be meticulous, very detail orientated, cautious, and always security conscientious. Looking out for the client comes as easy to Luis as breathing air. With years of hands-on experience in the Medical, Real Estate, Education, and local Government sectors he has first-hand knowledge of what it takes to keep a small business humming cheerful melodies with the IT technologies they use finely tuned providing that edge against the competition.
When not recommending technology to reduce cost or to cut work times in half, Luis likes to spend time with his family, and on rare opportune occasions playing his guitars or flying one of his quadcopters.
We are so very fortunate to have him on our team and hope you get the chance to meet him soon!