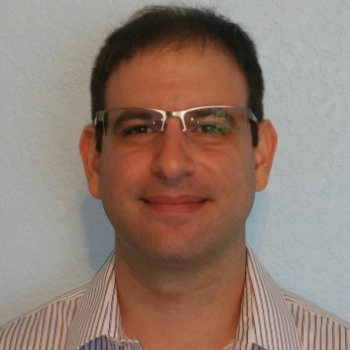 We are notoriously picky when it comes to hiring new team members. We search far and wide but most candidates do not meet our very high standards, however, our team has just grown.
Yaniv has long served business owners in Florida from as far south as the Keys to as far North as Panhandle. He has designed, implemented, and maintained numerous computing environments throughout his career. His past experiences include Senior Systems Engineer, Network Engineer, QA Engineer, and System Administrator.
Yaniv received his BS in Information Sciences and Technology from Florida State University. During his time there he served in many professional associations and volunteered his time to various non-profit organizations. He has recently graduated with his Master's in Management Information Systems from Nova Southeastern University, completing a program in Information Security that is recognized by the U.S. National Security Agency (NSA) and the Department of Homeland Security (DHS). Yaniv plans on continuing his education and one day becoming a professor bestowing his knowledge of Information Systems on many emerging students.
When Yaniv isn't saving the world from corrupted data and faulty network hardware, he is an amateur Chef cooking and baking goodies for his friends and family. He appreciates an assortment of different types of music and likes to attend live music events around the world. He enjoys riding his bike and has recently started to practice guitar and play chess.