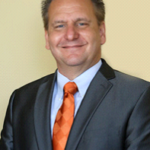 InfoStream is extremely honored that our president, Alan Crowetz, has been selected as one of this year's American Free Enterprise Companion Medalists. The award is presented by Palm Beach Atlantic University and "honors individuals whose hard work and achievement exemplify the best of the American free enterprise system."
Alan Crowetz is the founder, President and CEO of InfoStream, Inc. which has been serving Palm Beach County's needs for over twenty years. His leadership has developed a clientele including charities, schools, and government agencies as well as businesses of many sizes. InfoStream has been ranked in the top 100 Global Small Business IT firms by MSPMentor, and just this year in the top 100 Vertical Market MSP's by ChannelE2E. Alan's expertise has led him to serve as an expert witness in cases involving technology, and is currently the Internet Security Expert for WPTV in Palm Beach. This allows him to provide guidance and advice when situations occur that requires educating the public on the newest technology issues.
Alan is proud to join the other Companion Medalists, Yvonne Boice and Rob Morris, as well as the Amercan Free Enterprise Medalist, Ken Langone, the founder of Inverned Associates, LLC, and co-founder of the Home Depot. The four medalists will all receive their awards on November 10th at Palm Beach Atlantic University as it celebrates American Free Enterprise Day.
More information about Alan Crowetz and InfoStream can be found at InfoStream's website: https://www.infostream.cc/about-us/.