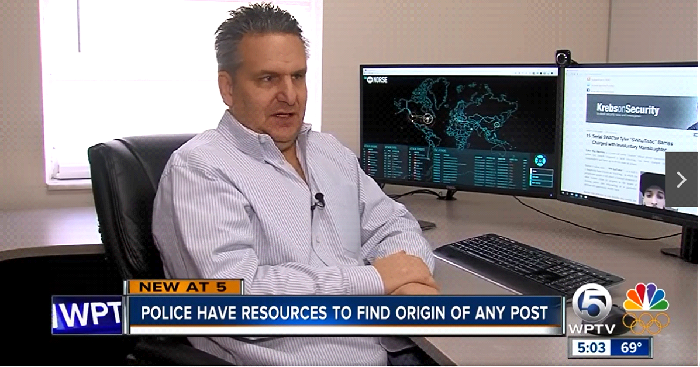 Police acted very quickly when a Treasure Coast High Coast student posted a picture of a handgun on Snapchat with wording daring anyone to go to school on Tuesday.
It was only a matter of hours before police had traced the origin of the social media threat and were at the home of the 14 year old talking both to him and his parents.
Such investigations are becoming more and more frequent for some police departments.
As the name might suggest, Snapchat is an app known as a platform for users to post photos or videos, which are only visible to their 'friends' for 24 hours, after which the posts are automatically deleted.
The posts are all designed to be automatically deleted but Alan Crowetz, WPTV's Technology Expert at www.Infostream.cc offering IT services in West Palm Beach said there are ways around that by taking screenshots of a post.
He said the content of the post may appear to be gone from the app, but it is still 'somewhere' and forever and police and find it quickly.
Alan added that there are ways to subpoena them for their records.
Corporal Brian Broughton with the Martin County Sheriff's Office totally agrees. He said he had dealt with similar cases before, adding that it's a great help to law enforcement that in the course of their business, social media companies do keep a lot of information on their users.
This has opened up a new way for law enforcement to investigate crimes.
Detective have ways to find the source of any social media post from the famous one of 2016 of the Palm Beach County Sheriff's tweet in response to a woman seeking to buy marijuana or to a student's threat to shoot up the FAU campus breezeway in 2015, both were posted to supposedly anonymous social media sites. 
Posting anything on the internet is as invisible as if it were engraved on the side of Mount Rushmore, said Alan. It stays out there, it's been copied, it's been backed up and very likely been shared too.
For tips on social media safety go to www.infostream.cc/social