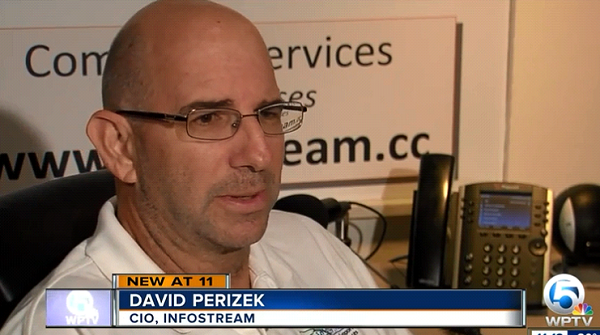 RoboCalls are the mosquitoes of the tech world.
Carl, a 93-year-old Boca Raton resident says the calls begin at around 5 pm and go on until about 9 pm. There'll be 3 or 4 calls. Sometimes there is no one there and sometimes it is someone trying to sell something.
He went on to say that the previous night, he'd had 3 calls and that one of them even had a 561 prefix and told us that 'like an idiot' he had answered but there was no one there.
David Parizek WPTV Ch5 News tech expert and CIO at Infostream Inc, IT Consultants in West Palm Beach, said that the best thing you can do if you receive a robocall, is: don't answer it.
David said that the call center likely has four or more people in the same room and the 'we reached a real one, we'll add them to the list. We'll bombard them and somebody will get through.
RoboCalls are a major problem and it's only getting worse. According to YouMail, a robocall blocking and tracking service, there were 4.1 billion robocalls nationwide which equate to 12.5 per person.
Back in 2003, Carl signed up for the 'do not call list' but he is still getting calls. These calls are a total waste of everyone's time.
There are a number of apps on your cell phone, which you can use, both from your provider and from 3rd parties, which can at least catch some of them. However, the problem will likely persist. David suggests using NoMoRobo, True Caller, Mr. Number.
David went on to say that we won't have a true solution until a worldwide system is put in place, to control all cell phones and all connections.
Carl told us that his wife is very polite and always says thank you. I was a sergeant in the Army and I am never polite.