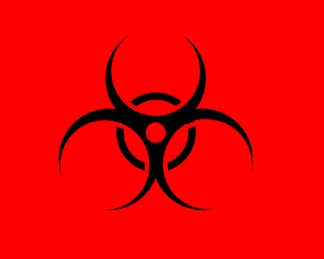 Are you aware of the top risks your business is facing?
The threat of their business crumbling or being interrupted is the likely response you will get when asking the owners of most small business, just what keeps them awake at night in addition, the loss of a trusted member of staff, a lawsuit or unexpected financial worries also rate high on the insomnia list.
However, there is now a new, but still very under addressed threat to small businesses today, and that is the risk of a cyberattack. An attack of this nature can result in financial loss, damage to their hard-earned reputations and at the very least, disruption to their businesses. Cyberattacks have, and still are, becoming more and more sophisticated and business just like yours are increasingly being targeted.
Cyberattacks targeting small businesses are on the increase. Small firms are being hit right here, we are seeing it happen, and the frequency of these attack are increasing at an alarming rate.
It is reckoned that the average cost of damage to IT assets and the infrastructure now tops $1 million! The threats are becoming more sophisticated. The hackers are hoping you aren't paying close attention because they want your data. Unfortunately, we are seeing time and time again, that most small businesses aren't paying close enough attention. It can frequently take over half the organizations targeted, up to 214 days, over 6 months, to even detect threat activity.
The trends are shocking:
Attacks involving cryptojacking increased by 8,500 percent in 2017

(Symantec)

The average cost in time of a malware attack is 50 days

(Accenture)

Including turnover of customers, increased customer acquisition activities, reputation losses and diminished goodwill the cost of lost business globally was higher for U.S. companies

(Ponemon Institute's 2017 Cost of Data Breach Study)

Microsoft Office formats such as Word, PowerPoint and Excel make up the most prevalent group of malicious file extensions at 38 percent of the total

(Cisco)

21 Percent of all files are not protected

in any way

(Varonis)

41 Percent of companies have over 1,000 sensitive files including credit card numbers and health records left unprotected

(Varonis)

69 Percent of organizations believe the threats they're seeing can not be blocked by their anti-virus software

(Ponemon Institute's 2017 Cost of Data Breach Study)

61 Percent of breach victims in 2017 were businesses with under 1,000 employees

(Verizon)

Today, 1 in 13 web requests lead to malware.

(Symantec)
One of our missions, is to ensure you are informed of ALL the risks to your security. Securing your network is something we take very seriously, as well as evolving with the threat environment. Today, common cyberattacks are so sophisticated they go beyond the firewall to exploit any weak link, process and or lack of policies for dealing with attacks.
Every firm has so many 'low hanging fruits' which we can so easily fix and make literally huge improvements to your security. Just remember, you can't put the toothpaste back into the tube once it's out.
A cybersecurity risk assessment of your business is something we strongly recommend performing.
Call us today to evaluate your cybersecurity risks with a risk assessment.