December 6th, 2013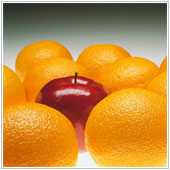 One of the most popular tech terms of the past year, and more, is 'the cloud'. It seems like businesses the world over are not only interested in finding out more, but are now starting to integrate it into their work environments. When you hear experts talk about the cloud, they often also mention virtualization. Because of this, the two terms are often taken to mean the same thing, when in actual fact they are different.
What is virtualization?
At its most basic, virtualization is the creation of a virtual version of something. This virtual version is housed in a physical environment, usually a server or computer. It allows one device (server) to run multiple computing environments at the same time.
Read more.