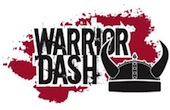 Are you serious?
YES! Join Team Infostream for the Warrior Dash!
There is still time for you to join us for a crazy day. All you need to do is head over to our website at and sign up. After you've joined the team, then you can head to the Warrior dash website at and sign up for the race. The race is on December 3rd at the South Florida Location. We are trying to get the entire team on the 10:30 wave, so sign up early to make sure you get a spot!
Come on out and join the fun.