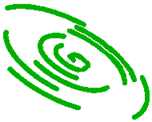 One of our greatest advertisements is your satisfaction. If you are happy with our service, we would love it if you would tell others about us. (If you are not happy with us, please tell US). With that in mind, let me tell you about our new promotion.
If you refer a new contact to us, and we provide them 5 hours of service, we will give you $200.00! That's right, any new client you send our way is worth money in your pocket. But wait, there's more! If that same referral uses InfoStream for 300 minutes, we'll still give you $200.00! So whether it's 5 hours OR 300 minutes, you get the $200.00. Still not enough? Well, OK, but only because we like you…if that contact gives InfoStream 18,000 seconds of ….. well, you get the picture.
Please tell your friends and colleagues about us and we will provide the same excellent service to them that we have provided for you.